Greetings and Welcome to my website !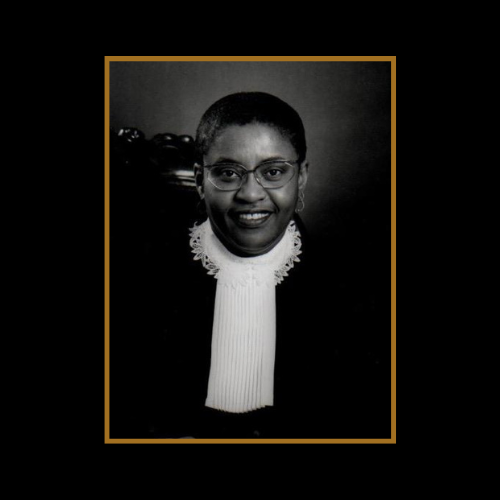 This website is an open window on those professional, academic, and personal interests and pursuits that have driven and continue to drive me along this Journey called Life.
In addition, my website serves as the archival repository that conserves and documents salient initiatives and projects carried out during my 1996-2002 tenure as Dalhousie University's First James Robinson Johnston Endowed Chair in Black Canadian Studies, an unprecedented national initiative established "to bring Black culture, reality, perspectives, experiences and concerns into the Academy."
Do enjoy your visit!
---
UPDATES
"Re-thinking and Re-framing RDS: A Black Woman's Perspective" – by E.M.A. Thornhill
[Published in Michele A. Johnson and Funke Aladejebi Editors, Unsettling the Great White North, Toronto: University of Toronto Press, 2022.]
This essay critically re-examines and analyzes the 1997 Supreme Court of Canada landmark case, R.v. RD (S), from a Black Woman's perspective.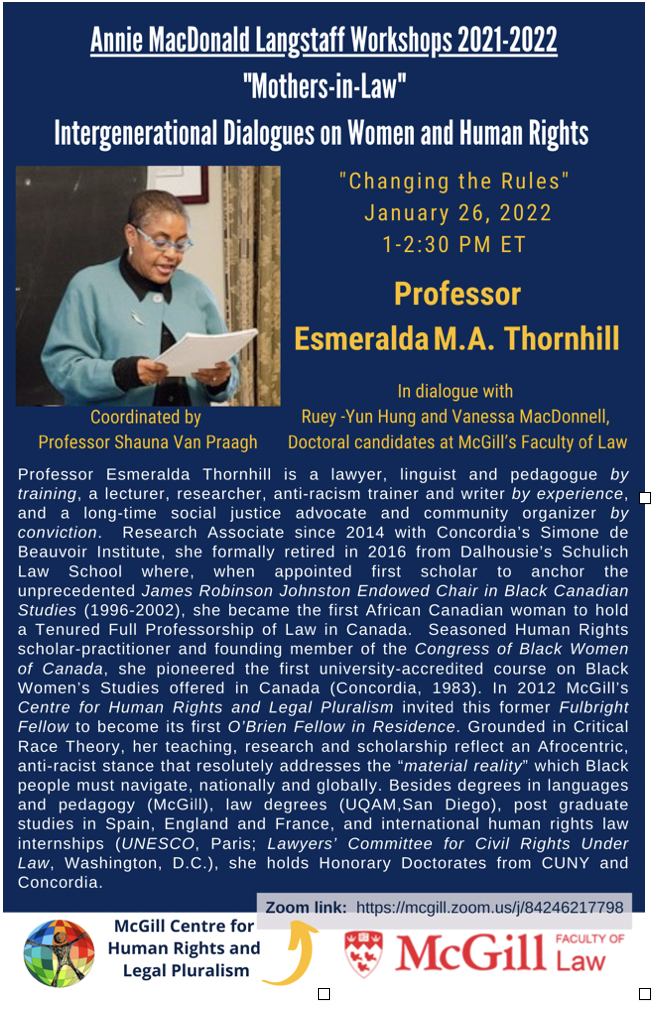 January 26, 2022 – "Changing the Rules"
2021-2022 Annie MacDonald Langstaff Workshop
An "in dialogue" Lecture – McGill University's Faculty of Law
WATCH VIDEO EXCERPTS
"Language is the most powerful weapon that every single one of us wields on a daily basis."
"Every single individual is racialized"
"We People of African Descent, we too are Significant Humanity, and Law for us should also be liberatory and emancipatory, should sustain us, and should enhance our existence as a People"
"Words of Advice to Students from the lived and living experience of a 'Mother' in Law"
Duration:  01:21:45