Dalhousie University is proud to commemorate the centennial anniversary of James Robinson Johnston, first member of the Nova Scotia Black Community to graduate from university and to practise law in Canada.
"Lawyer Johnston" believed that the best interests of Black people would be served through education, and, in the true Weldon tradition of unselfish public service, he worked in many ways to make this happen.
It is a fine tribute for Dalhousie Law School to be the home faculty of the Johnston Chair, a national, academic initiative "established to bring Black culture, reality, perspectives, experiences and concerns into the Academy".
Dalhousie University invites one and all to join us in celebrating the centenary, the achievements, and the legacy of this outstanding alumnus in whose memory the James Robinson Johnston Endowed Chair in Black Canadian Studies was instituted in July 1996.

Dr. Tom Traves
President
Dalhousie University
May 1998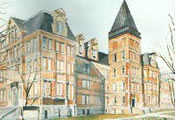 Dalhousie Law School
1887-1952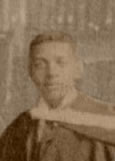 James Robinson Johnston
Bachelor of Letters, 1896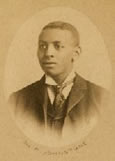 James Robinson Johnston
Bachelor of Laws, 1898